LEAVING OUR MARK SINCE 1988
Born out of five generations of growers and an unrivalled devotion to the land, Grant Burge Wines are made for sharing.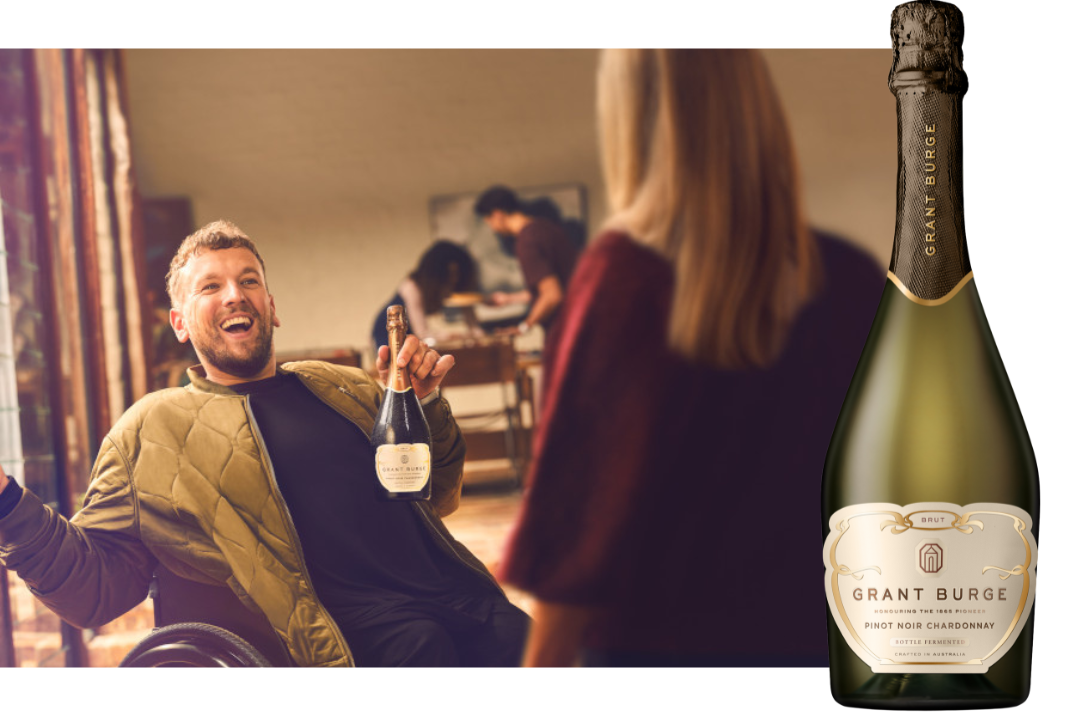 Learn More About Grant Burge Wines
Our History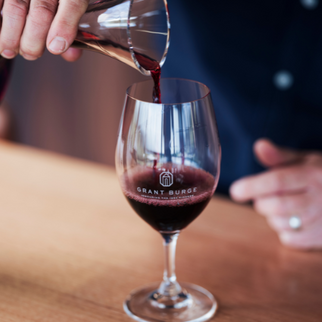 Our Purpose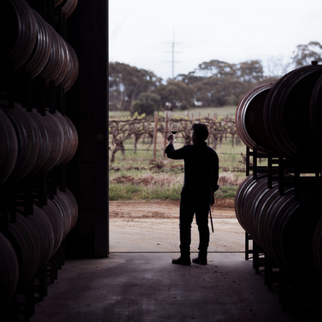 Our Winemaker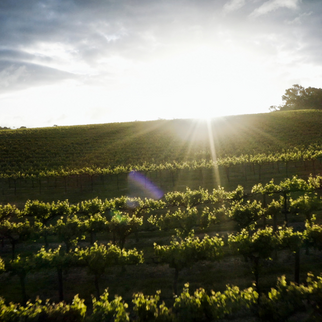 Our Home
OUR HISTORY
A FOUNDATION OF DEVOTION AND SHARING
The Burge family planted their roots in the Barossa Valley in the 1800s inspiring five generations of devoted vignerons. After years of working on the family's vineyard, Meshach Burge, the eldest son, decided it was time to branch out from the family business, away from viticulture and into the world of agriculture. Meshach could not shake his innate love of grape growing, wine and winemaking. In 1865 he installed fermenting tanks in one of his sheds, intending to create wines that he could share with his friends and family. Out of his generosity came what is today the Grant Burge brand.
OUR PURPOSE
WE CRAFT GENEROUS WINES TO INSPIRE GENEROSITY IN OTHERS
What drives us to consistently over-deliver is this ethos of always wanting to give more than expected. By staying true to our heritage and remaining unbound by existing norms, we relentlessly pursue avenues of evolution. We use our intrinsic knowledge of the land and winemaking to craft generous wines that inspire generosity in others; encouraging them to share in the giving moment of Grant Burge Wines.
MEET OUR WINEMAKER
CRAIG STANSBOROUGH
Born in Gawler, on the edge of the Barossa Valley, Craig grew up with the wine industry around him. He started as a cellar hand with B Seppelt & Son in 1983, firstly at Chateau Tanunda and then later at Seppeltsfield. He lives on a property in Williamstown and tends a small vineyard. Craig joined Grant Burge Wines in 1993 as Cellar Manager and was soon promoted to Assistant Winemaker in 1994, Winemaker in 1995 and Senior Winemaker in 1997, with his meteoric rise within the company being due to his enormous talents, leadership, inquisitive mind, and his unrelenting passion for winemaking
OUR HOME
The Grant Burge winemaking endeavour was founded in the Barossa and to this day, it is still the spiritual home of Grant Burge Wines.
The Barossa Region
The Barossa is world-famous for its premium wines, and our wines are one of the most recognised brands from this region. The diversity of the terroir and region's levels, combined with its Mediterranean climate, provide the perfect environment to make a range of ultra-premium wines.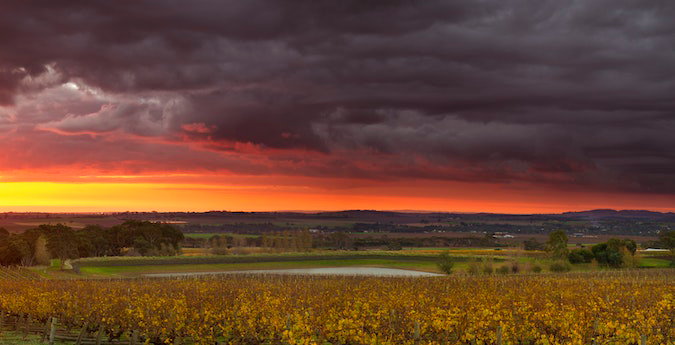 The Valleys
The Barossa Valley is 200-250m above sea level, with rich, red-brown, deep, alluvial soils ideal for red wine grape growing. This contrasts to the high-altitude Eden Valley at 500m above sea level with rocky, acidic and grey schist soils, ideal for cool-climate viticulture.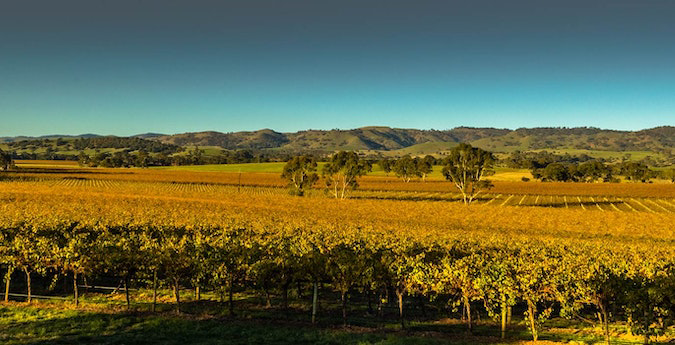 Our Vineyards
Fruit for Grant Burge wines are sourced from the following vineyards: Corryton Park, Summers, Lily Farm, Grocke Farm, Colin Burge, Haese, The Holy Trinity, Daly Road, Wilsford, Hillcot, Filsell, Cameron Vale, Ashlyn, Miamba, The Chaff Mill, Berghofer, Wohlstadt.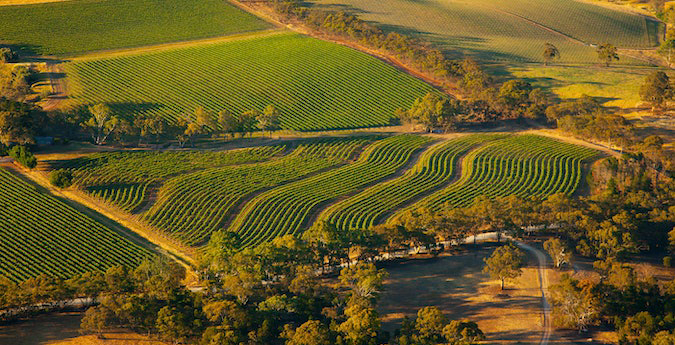 The Climate
Cold, wet winters and generous spring rains to set up moisture reserves. During summer and autumn, the weather dries off, providing warm and moderate conditions ideal for ripening grapes. This produces the full, generous varietal flavours for which the district is renowned.
FOR YOU TO SHARE
${ finalBottlePrice | currencyFromCents }
${ productLabel }
---
${ finalCostPerCaseOrPack | currencyFromCents }

${ caseOrPackLabel } of ${ bottlesPerCase || bottlesPerPack }
${ finalBottlePrice | currencyFromCents }
${ productLabel }
---
${ finalCostPerCaseOrPack | currencyFromCents }

${ caseOrPackLabel } of ${ bottlesPerCase || bottlesPerPack }
${ finalBottlePrice | currencyFromCents }
${ productLabel }
---
${ finalCostPerCaseOrPack | currencyFromCents }

${ caseOrPackLabel } of ${ bottlesPerCase || bottlesPerPack }
${ finalBottlePrice | currencyFromCents }
${ productLabel }
---
${ finalCostPerCaseOrPack | currencyFromCents }

${ caseOrPackLabel } of ${ bottlesPerCase || bottlesPerPack }
${ finalBottlePrice | currencyFromCents }
${ productLabel }
---
${ finalCostPerCaseOrPack | currencyFromCents }

${ caseOrPackLabel } of ${ bottlesPerCase || bottlesPerPack }
${ finalBottlePrice | currencyFromCents }
${ productLabel }
---
${ finalCostPerCaseOrPack | currencyFromCents }

${ caseOrPackLabel } of ${ bottlesPerCase || bottlesPerPack }
${ finalBottlePrice | currencyFromCents }
${ productLabel }
---
${ finalCostPerCaseOrPack | currencyFromCents }

${ caseOrPackLabel } of ${ bottlesPerCase || bottlesPerPack }
${ finalBottlePrice | currencyFromCents }
${ productLabel }
---
${ finalCostPerCaseOrPack | currencyFromCents }

${ caseOrPackLabel } of ${ bottlesPerCase || bottlesPerPack }
${ finalBottlePrice | currencyFromCents }
${ productLabel }
---
${ finalCostPerCaseOrPack | currencyFromCents }

${ caseOrPackLabel } of ${ bottlesPerCase || bottlesPerPack }
${ finalBottlePrice | currencyFromCents }
${ productLabel }
---
${ finalCostPerCaseOrPack | currencyFromCents }

${ caseOrPackLabel } of ${ bottlesPerCase || bottlesPerPack }
${ finalBottlePrice | currencyFromCents }
${ productLabel }
---
${ finalCostPerCaseOrPack | currencyFromCents }

${ caseOrPackLabel } of ${ bottlesPerCase || bottlesPerPack }