Grant Burge Abednego Shiraz Mourvedre Grenache 2009 - cork
${ finalBottlePrice | currencyFromCents }
${ productLabel }

Login for membership discounts
${ finalCostPerCaseOrPack | currencyFromCents } ${ caseOrPackLabel } of ${ bottlesPerCase || bottlesPerPack }
${ currentVariantInCart.message }
varietal
Shiraz Mourvèdre Grenache
The iconic Abednego is a richly flavoured and elegantly structured wine with a beautifully balanced palate, complemented by flavours of plums, spice and liquorice with hints of vanilla. We have carefully cellared this wine to evolve further courtesy of the weight of tannins and fine balance and it's perfect to drink now. 

Tasting Notes


Fruity & Aromatic
Bold & Complex

The 2009 Abednego is the end result of a sensational Grenache vintage. Deep ruby red with hints of purple, there are layers of fruit and spice aromas including dark cherries, raspberries, star anise, cinnamon and dark chocolate. The palate has beautifully supple tannins and a silky mouthfeel which highlight the pure dark fruit and savoury spice flavours.
TASTING NOTES
Tasted and Trusted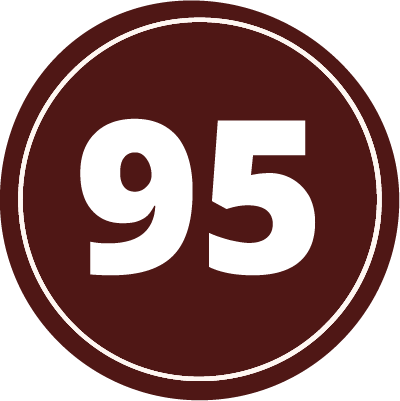 Halliday Wine Companion 2022
Serving Suggestions
Make the most of your Wines

How to Serve
Best served between 12-18°C

Which Glass
A standard white wine glass will suit

Food Pairing
Game meats such as duck and venison.

How to Cellar
We've done the aging for you, enjoy now
For you to share
${ finalBottlePrice | currencyFromCents }
${ productLabel }
---
${ finalCostPerCaseOrPack | currencyFromCents }

${ caseOrPackLabel } of ${ bottlesPerCase || bottlesPerPack }
${ finalBottlePrice | currencyFromCents }
${ productLabel }
---
${ finalCostPerCaseOrPack | currencyFromCents }

${ caseOrPackLabel } of ${ bottlesPerCase || bottlesPerPack }
${ finalBottlePrice | currencyFromCents }
${ productLabel }
---
${ finalCostPerCaseOrPack | currencyFromCents }

${ caseOrPackLabel } of ${ bottlesPerCase || bottlesPerPack }
${ finalBottlePrice | currencyFromCents }
${ productLabel }
---
${ finalCostPerCaseOrPack | currencyFromCents }

${ caseOrPackLabel } of ${ bottlesPerCase || bottlesPerPack }